Description
As an artist, designer, and creative blogger, there is nothing more satisfying than getting your ideas out into the world.
In today's digital world of everything, there are limitless opportunities for you to share your big ideas.
You've probably heard of Adobe Illustrator® and maybe even dabbled a bit in the program.
But this is what you found…
Illustrator® is a huge program. It comes with a ton of bells and whistles and you're not quite sure what to do first.
You picked up a few tricks via online tutorials, but you're tired of piecing free, sub-par resources together.
You want strong foundation so you can really level up in your design work.
The learning curve is big and you don't have a ton of time to wade through everything to find what you're looking for.
Whether you are a complete newbie to design, an experienced graphic designer looking to amp up your vector skill set, a creative blogger that wants to create their own unique resources, or an artist with sights set on digitizing your work professionally, I've developed a course called Clean Cut Illustrator that will help you re-imagine what is possible with your creativity! This is the course I wish I had when I started out.
Clean Cut Illustrator was first launched in 2014, and guides you through eight HD video modulesthat not only get you moving and grooving in the program, but teaches you the basic foundation of good design, how to train your eye for pleasing color combos, and I'll teach you how to practically use your skills both online and offline.
This is a hybrid program that ties together practical application, mindset, and community.
As a self-taught illustrator and designer, I know some of those meanie thoughts that can sabotage your creative spark. Sprinkled throughout the course, I talk about the Five Mindset Monsters and the way I battle and BEAT them time and time again!
You'll also have access to a commenting system right within the course application, so you can ask questions and get answers as you go. I love our friendly, welcoming, community.
Be prepared to see your creative confidence sky-rocket!
MEET ANGELICA, YOUR INSTRUCTOR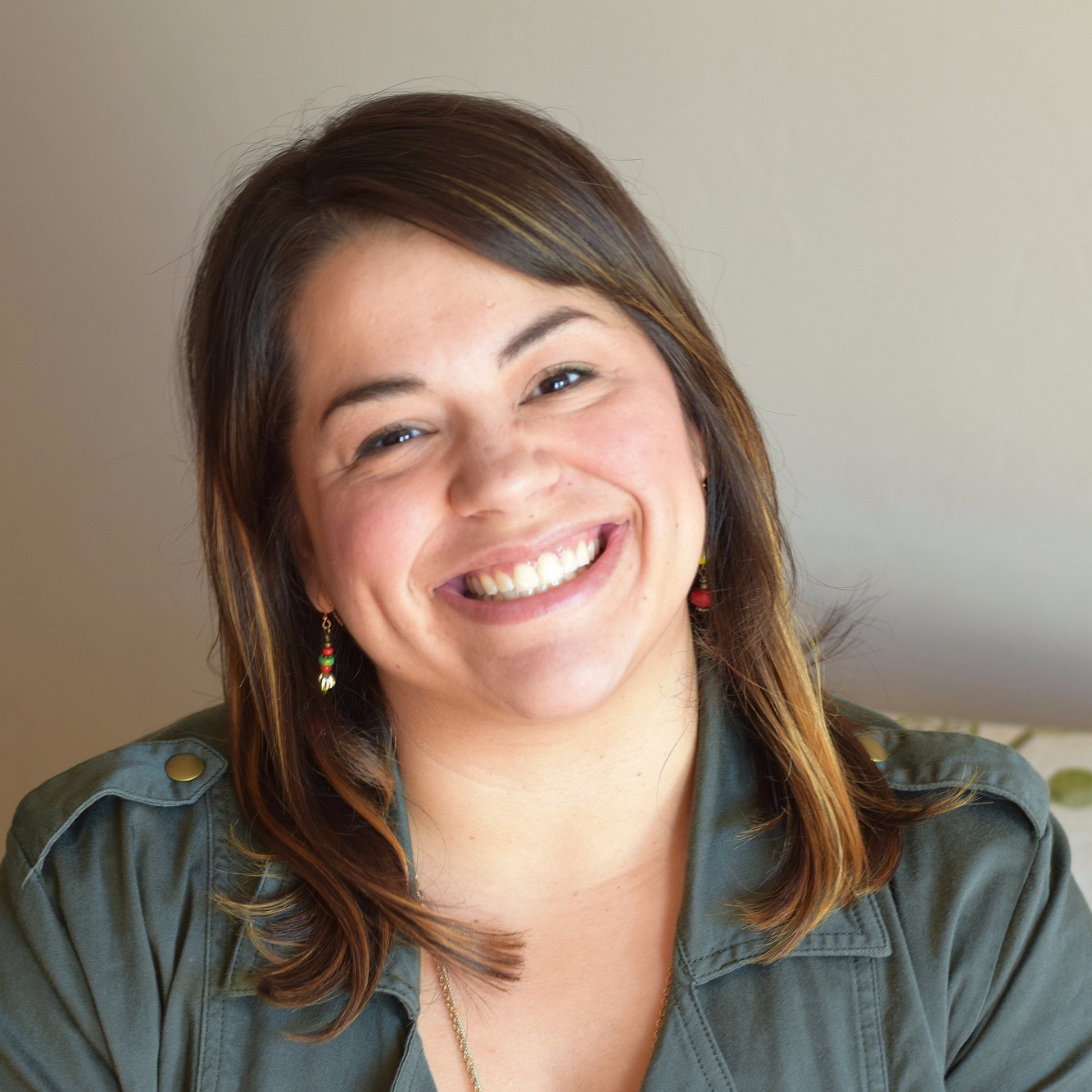 I've been drawing since I could hold a crayon and I'm on a mission to share the power of a simple doodle with the whole wide world. Yes, I do believe it's totally possible!! I've spent the past 10 years making a living from my art and teaching others how to do the same.
I love sharing what I've learned along the way and love creating resources to help you learn how to leverage tech tools, digital marketing and doodling to achieve the business and life of your dreams.
When I'm not drawing or creating, you'll find me drinking way too much coffee, geeking out on workflows, testing out new strategies with my husband/business partner, and wrangling our four kiddos from home base which is currently De Pere, Wisconsin.
Adobe Illustrator® is an industry-standard for graphic, web and illustration design.
As a freelance designer and illustrator, it helps me bring my ideas from sketched concept to fully scalable, beautiful, clean, professional digital goodness.
Here's what you can expect to be able to do after going through this course:
CREATE PRO GRAPHICS
By using the pen tool in Illustrator® or creating graphics using shapes, it's very easy to make concise, clean cut graphics in Illustrator®. The ease of attaining precision is unmatched. Although you won't need a calculator for this course, I will show you some easy ways to use simple (yes, very very simple) math to line up objects and trim objects like you're working with a digital pair of Ginghers.
DESIGN YOUR OWN PRINTABLES
PDF printables are a fantastic way to offer amazing content to your readers, clients, and website visitors. Once you learn how to master the basics, you'll be on your way to creating everything from menus, recipe cards, invitations, checklists, or your very own life planner! The sky is the limit with printables and I'll share a few ways you can sell them, too!
SAVE TIME AND MONEY
Hiring a designer to create every sidebar graphic, blog series logo, collage template, illustration, or printable can add up quickly and become inconvenient. You may think of an idea as soon as soon as you hop out of bed, and in the time it takes for you to send an email to a designer and wait for a response on their timeline, price, and schedule, you could have created something beautiful yourself. How's that for smart savings?
VECTOR VS. RASTER
If you've ever tried to increase the size of an image in Photoshop® or Photoshop Elements®, you probably noticed that the image was pretty blurry. This is because the image was a raster image, and raster images are built with pixels – tiny squares of data that can't be scaled.
You can, however, create fully-scalable vector images in Illustrator®. The ability to resize images is critical when designing things like logos, patterns, or signage that may need to be printed or displayed in various sizes. You don't want a fuzzy sign or a pixelated pattern swatch.
BE PREPARED TO TURN YOUR HOBBY INTO AN INCOME
If you're an artist and love drawing, this course will show you how to vectorize your work so you can sell or apply your images in so many ways! Because the program you will learn is an industry standard, you will be speaking the same language as your art director or licensing agent.
From pattern-making to managing color palettes, learning the basics of preparing your files for both print and web, and optimizing your workflow will set you up on the road to success should you choose to make some cash from your creations later down the road. (And a little side income sounds nice, amiright?)
BECOME MORE MARKETABLE IN DESIGN WITH COVETED ILLUSTRATION SKILLS
I had no idea when I started learning Illustrator® that many trained graphic and web designers can feel intimidated by this program! By accident, I started with what is probably one of the most exciting skills in design – vector illustration.
Through illustration, I've met some incredible people and have been able to design logos, web elements, marketing collateral, icons, t-shirts, totes, technical illustrations, stamp illustrations, and the list just grows each day. This not only sets my services apart from other designers, but it makes me a strong collaboration partner for other creatives.
STUDENT FEEDBACK
Before taking this course I knew nothing about Illustrator, I used it only for basic projects. After I watched the videos, it made me feel more confident! I found Angelica's explanations really easy to follow.

Graphic Design is not my major, however at work, they asked me to make some charts to be hung along a square downtown. After I created them in Illustrator, they loved it! They were printed 22 ft x 8ft, 10 ft x 10ft, and 6.5 ft x 6.5 ft, so the whole city actually saw them.

I've already recommended this course to my co-workers who also want to learn how to digitize their drawings. I just LOVED this course!
Mariela Flores, Tamaulipas, Mexico
I'm a busy illustrator, graphic designing and running a product line in the paper crafting industry and in the spirit of always wanting to learn, I search out new tutorials for Illustrator regularly. When I saw Angelica offering a class, I jumped on board.

As a seasoned illustrator, sometimes classes can be slow – and geared towards teaching tools that wouldn't directly impact my business and needs. Angelica's class was just the right pace – not focusing too long on the basics and diving right into how she uses specific tools. I was able to skim through until I saw something that I was interested in – and I was surprised to learn several short cuts and coloring techniques I hadn't been exposed to.

Her presentation was simple and straight to the point, and she also offers several means of communication if you have questions. Truthfully, this class was worth much more than what she charged. I would highly recommend it.
Nicole Rixon, California, USA – Owner/Illustrator, Sweet Stamp Shop
Jennifer Priest, California, USA
Founder, Smart Fun DIY
YOU MIGHT STILL BE ASKING YOURSELF…
"Is this right for me?"
I don't believe in shady pressure tactics and I won't tell you this is right for everyone, because that's something you'll need to ask yourself and answer honestly.
What I do know is that this course is designed to be a great fit for you if:
You value real-world experience learning and application
You know that to succeed, you need a high level of support
You appreciate the idea of asking lots of questions and getting feedback on your work
You don't want to take years to piece together information that you know could be easier to learn from someone who knows it well.
You love "seeing" how it's done, and practicing what you've learned right away.
You don't have a ton of time, or your schedule varies and you need flexibility on when and where to watch content. (You can watch these videos on any mobile device or your computer)
"Is it worth the cost?"
As you know now, I taught myself Illustrator over the course of 3 years. I won't say you won't continue to learn new things in this program (Adobe consistently adds in updates to Creative Cloud), but these fundamental skills I've wrapped up into 8 modules are the summary of hundreds of hours of learning.
I finally got a little wiser after 3 years and took an online Illustrator Basics course.
It cost me $125, but:
I had to pay extra for instructor feedback
The lessons were very basic or way too advanced, which left little room for an intermediate user like me to learn something new and not feel overwhelmed
There were no online forums to bounce ideas off other students
I felt very alone and like there was no real support plan
There were only four modules to the course, and the content wasn't as robust as I would have liked.
The content was all dripped out, which left me feeling rushed or hurried when the next module was released before I was ready.
Out of my frustration is where I decided to fill in the gaps with Clean Cut Illustrator.
December 2017 Update: I am retiring Clean Cut Illustrator as it is today and will be reimagining what my Illustrator content and courses look like moving forward. This course will not be available after 12/10/17 – 11:59pm CST. 
"Will I still get support?"
Yes, I believe this is a critical component of the course. I will support you in the Facebook group through December 31, 2018.
"Why are you discounting it so much?"
I believe this program will change your life if you learn how to use it. Even three years later, I seldom find designers or artists who are comfortable in Adobe Illustrator. My goal is to get this into the hands of anyone who's been wanting to get started but may not have been able to afford it before.
"Will there be a new version of this class coming out?"
No. Clean Cut Illustrator is being retired. There may or may not be something similar like it from me in the future.
"How do I access course materials?"
I will enroll you into the classroom within 24 hours of payment.
So let's recap:
Not only do you have access to instructor feedback, but you have multiple ways to get support including a Facebook group with other students and alumni.
These lessons are designed for a beginner to intermediate Illustrator user. You can hop in and out of the modules as needed, there isn't a "set" schedule you have to adhere to.
There are 8 modules with a variety of projects, instructional lessons, and demonstrations. All are delivered via high-def video that you can watch whenever and wherever you want.
Get started now – just click the "add to cart" button, follow the checkout steps and you'll receive an email within 24 hours with access.
Here's a peek at what you'll learn:
Module 1 – Navigating Illustrator
CMYK vs RGB
What is Bleed?
Tools – Part One
Tools – Part Two
Guides, Grids, and Smart Guides
Layers and Best Practices
Auto Recovery
Module 2 – Tools and Workspace
Custom Workspaces and Preferences
Pen and Curvature Tool Overview
Building Shapes with the Pen Tool
Project – Putting a House Together
Pathfinder Overview
Using the Brush, Blob Brush, and Transform Each Tools
Using the Eraser, Scissors, and Knife Tools
Module 3 – Design and Composition
Getting Inspired
Sketching your Ideas
Composition and Rule of Thirds
Mindset Monsters
Module 4 – Working With Color
Color Theory 101
Working with Swatches
Coloring Techniques
Module 5 – Working with Type
Type Warp and Effects
Working with Type Tools
Font Resources
Pairing Fonts
Module 6 – Drawing in Illustrator
Anchor Points, Live Corners, and Adjustments
Shapes and Shape Builder Tools to Draw
Shape Builder Tool Example
Using Live Trace
Intro to Calligraphic and Blob Brushes, Saving Brushes
Module 7 – Intro to Patterns
Intro to the Pattern Making Tool
Building a Basic Random Repeating Pattern, Saving Pattern Swatches
Exporting Patterns for Print and Web
Module 8 – Application and Resources
Using Effects
Project – Creating a Business Card
Project – Creating a Notecard
Project – Planner Page
Project – Creating a Blog Layout Template